Treat Yo Self- Valentine's Day Edition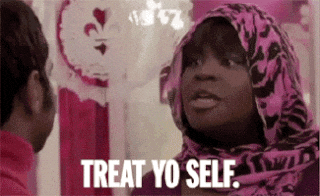 We have discussed in years past where to go to eat with your Valentine, and we have discussed how to treat your Valentine. This year, we want to talk about self-love and self-care. We asked multiple people how they would treat themselves on Valentine's Day, or really any day in Murray, Kentucky. This is what we discovered.
Flowers
Flowers not only smell nice, but they enhance the aesthetic of your home. One of the beautiful things about flowers as a gift to yourself, is the fact that they will last for multiple days. This way, your mood continues to feel brightened and you feel special every time you look at them.
Chocolate
Few things are better than taking a bite into high quality chocolate treats. Our office learned last year of the joy brought on by Poppy's Chocolate Shop and their chocolate covered strawberries. If you want to spoil yourself with something that you will think about until they come back for their limited time at Poppy's, we highly suggest the chocolate covered strawberries.
Nails
Photo from Dixie's Nail Boutique Facebook
Pampering yourself with a nice manicure or pedicure can give you some time to relax, and have a boost of confidence for multiple days after. Maybe a nice red, or pink to show your love for yourself during this season of love. Dixie's Nail Boutique has been in downtown Murray for almost a year and offers a nice one-on-one experience that you set by appointment.
Massage
A massage is something you think sounds nice, but you would never buy for yourself. Change that! Give yourself the chance to spend 30-60 minutes truly relaxing. You can spend that time completely shutting your brain off, or going through your to do list all while receiving a full-body massage to relieve tension. Who doesn't want that?
Shop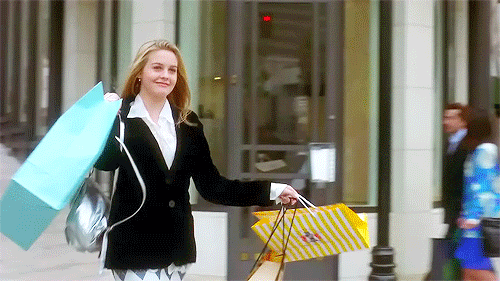 Retail therapy is a real thing. If you want to make yourself feel good, go out and find yourself a brand new outfit. Nothing makes you feel on top of the world like a whole new look (especially when you find it on sale). Valentine's Day is one of the best excuses to show you and your closet some love.
Movies
Photo from Cheri Theatre's Facebook
There are lots of lists out there that say you should see a movie by yourself. We are not saying you have to, you could put together a whole group of friends to go see a movie, but we definitely think a night of over-indulging on popcorn while watching a movie in the theater time well spent. The Cheri is the perfect host to your evening out solo, or your group of friends so you can mark off that movie you have been dying to see!
Yoga
Photo from B U Yoga Facebook
Some days are just stressful and your body is begging you for some relief. Valentine's Day is a great day to relax your body and mentally take care of yourself. If you aren't spending the day with a significant other, take about an hour out of your day and hit up a local yoga class!
Wine
For our readers that are 21 and over, we highly suggest grabbing a wine from our region to enjoy. Purple Toad Winery and the Paris Winery have a large selection of delicious wines for all levels of wine drinkers. You can sip your way through your favorite Netflix show, or share with your friends while enjoying each others company.
Dinner
It is important to spoil yourself every once in awhile with a nice, quality meal. If you are not spending the day with someone and want a tasty meal to go, call The Keg! Their food is unlike any other in Murray, it is high quality and you can run in and grab it to take home and eat in your pj's- nobody will judge.
Bath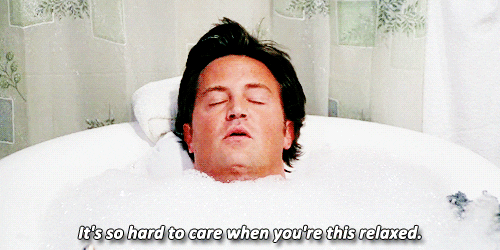 The cheapest way to indulge over Valentine's Day is to run a bath for yourself. Make sure you have a yummy smelling soap or bath bomb, and a candle to set the mood. Do your best to shut the phone off and take the time to really disconnect. Maybe even put on a spa station on Spotify to feel like you are truly at the spa.
For more on things to do in Murray, check out our website.